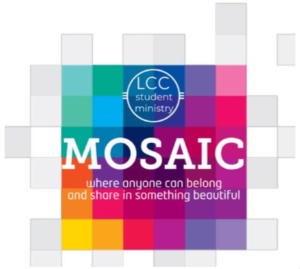 WHERE ANYONE CAN BELONG AND SHARE IN
SOMETHING BEAUTIFUL.
We all have an intrinsic desire to be loved and accepted.
We seek to meet that need by encouraging students to
follow Christ in a world that often rejects Him and welcome
others in a world that often rejects them. We would love
for your middle and high school students to join us!
I'm Josh Cox – Youth Minister
josh@lilburnchristianchurch.org
ZOOM Sunday School & Wed Small Groups
We pray you all are well! Since we are unable to meet in person, we will be having Sunday School on Zoom from 10-10:30am on Sundays, as well as small groups on Wednesday afternoons (girls meet at 3:30, high school boys at 4, and middle school boys at 4:30). Contact me at joshuarcox@gmail.com for the login details for the Zoom meetings.
Stay Engaged
Ashley and I are also posting daily videos correlating to the scripture reading-catch them on Mosaic's Facebook or Instagram (for the most current updates, follow Mosaic). We also encourage you to view the weekly lessons posted here; they can also be found on Facebook. Finally, we're having to reschedule several events, including the Leadership Retreat and Nerd Day. Keep checking for more updates. If there's anything we can do for you, we're here!- Josh
The Links are below for social media if you need them!
5/12/20
Josh Cox
What About Cussing?
5/19/20
Josh Cox
Philippians 1:1-11
5/26/20
Ashley Cox
Philippians 1:12-30
4/14/20
Josh Cox
What About Questions?
4/21/20
Josh Cox
What About Evolution?
4/28/20
Josh Cox
What About Translations?
5/5/20
Josh Cox
What About Why Can I
Trust Scripture?
4/1/20
Josh Cox
Sacrifice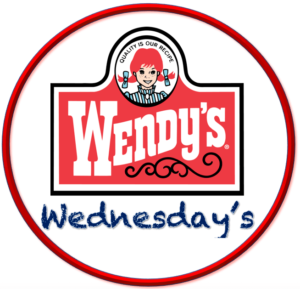 Come hang out with us at Wendy's on the 2nd Wednesday of each month. At 7:30, Josh and our adult sponsors will drive them there. Students can be picked up at Wendy's by 8:25 pm or at the church after 8:30 pm.
josh@lilburnchristianchurch.org

YOUTH INSTAGRAM
Join us Wed and Sunday!
Invite a Friend!

YOUTH FACEBOOK
Youth Photo Gallery
Click here