Missions
We have mission partners all over the world as well as locally in our community
"Therefore go and make disciples of all nations, baptizing them in the name of the Father and of the Son and of the Holy Spirit, and teaching them to obey everything I have commanded you. And surely I am with you always, to the very end of the age."

A Christian organization that provides vibrant living, life-changing hope and a community of loving friends with programs for youth who are victims of abuse, abandonment or neglect in the Children's Home. Children in crisis can go to over 70 locations in the metro area if they feel they are in danger. We are on call 24/7 to bring these children to safety at The Children's Village where our staff works with their parents to reunite them with the Safe Place Agency. Assisted living and nursing care for those 60 and older

Whether we are serving a terminally ill patient in hospice, providing respite for a child with special needs or giving special love and attention to seniors, the goal of Southwest Christian Care is to offer the very best care possible in a nurturing and accepting environment. The service is free to those in their care which is one of the things that makes them a very caring, loving and unique organization

Georgia Tech Christian Campus Fellowship
Georgia Tech Christian Campus Fellowship is about genuine community, having fun, and being a place for everyone. They are a diverse campus ministry that welcomes people of different backgrounds, beliefs and denominations. CCF explores what it means to follow Jesus as we live, serve, eat, grow, and laugh together.
They offer opportunities to get involved every week, ranging from free food and trivia to service opportunities and small groups. A team of staff, interns, and student leaders help make everything happen. Take a look around the website or swing by the campus house any time. We would love to meet you and share more information on how to get connected.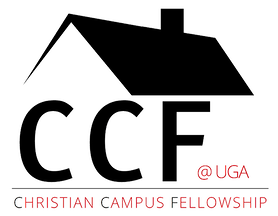 Christian Campus Fellowship is a student organization at the University of Georgia that strives to follow Jesus Christ as Lord. They are a diverse group that ministers to the UGA community through Bible Studies, worship times, free meals, retreats, socials, intramurals, service projects, and small groups. CCF exists for students – and the things we do reflect what YOU want to do. People of all different backgrounds make up their group – and they welcome diversity! Are you looking for a place to grow spiritually? One where you will be welcomed and feel at home? If so, we invite you to try Christian Campus Fellowship.​

Honduras ranks as the second poorest country in Central America and is the top 15 worldwide. There is an estimated 60% of the population that currently lives beneath the poverty line. Just outside of the capital city of Tegucigalpa, a community of roughly 1,500 adults and 300 children fight to survive by rummaging through a mountain of garbage in order to make a living. Their goal is to find anything that can be used and/or recycled. On average, one adult working 12-15 hours a day can earn $3 – $5 and a child can earn $1 – $2. AFE works to break the cycle of poverty with the "Garbage Dump" population by helping to meet emotional, spiritual, educational, physical and family needs.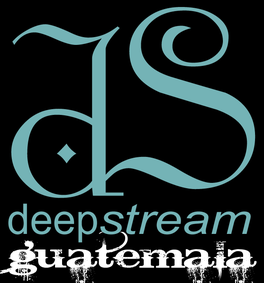 The Johnson's are Brock & Kerrie and their 4 kids, Madi (20), Brooke (19), Jake (16), and Luciana Andrea (4). In 2008, God called them to Guatemala to help those whose needs are far greater than our own. Their eyes were opened to true poverty, suffering children, and desperate need – which has changed them to the core.
They have started the Buena Vista Sports Academy for Boys (BCSA) to break the generational chains of poverty, help build homes for the homeless through their 12×12 Love Project and take advantages of any opportunities God puts before them to help someone.

It's live?
Live is a community of students where everyone can be themselves and at the same time talk about life and faith. All students are invited to participate in meals, linguistic and social activities, Bible studies, social work projects and much more. Our desire is that we continue to learn and reflect in community about the truth of God in our lives.

This camp exists to teach about Jesus Christ, our Lord and Savior, in Whom we have life everlasting. The camp is owned and supported by over 30 Christian Churches ranging from middle Georgia to Franklin, NC. These churches donate their time, talents, and money so the camp can continue to advance for the Kingdom of God. The curriculum is Bible-based, and New Testament Christianity is the foundation of our teaching. Each season, our teachers come from the supporting churches to help young people and adults develop their spiritual, social, and physical life on God's Word. The camp is also supported by donations from generous individuals and families who believe in this ministry.

Feeding the hungry in our community.
Lilburn Co-op helps meet the needs for families and individuals in Lilburn, and surrounding counties. LLC provides food every week through donations from our members, family and friends. Here at LCC we collect can goods, dry staple products as well as paper products weekly to help ensure the needs of the Co-op are met. We are proud of our partnership with the Lilburn Co-op as we work to stamp out hunger in our community..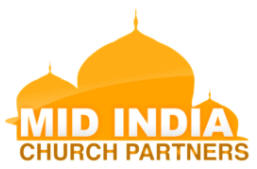 Mid-India Church Partners, Inc. is dedicated to spreading the gospel of Christ throughout India. The primary purpose of MICP's organization is to promote and foster growth through church planting, evangelist training and caring for persecuted children. The Book of John encompasses Jesus' life, ministry, death, and resurrection. This, the true call of the Gospel, shapes our understanding of God and His role as Appointed King (Acts 13:33). Our mission entails more than just an invitation to follow Jesus it is a call to be saved, make disciples of all nations, to boldly proclaim Christ and teach through discipleship
For the protection of our missionaries who face persecution for the Gospel daily, we have not included the name of their missions. We support several missions in India, Cambodia, Korea, China and the Philippines