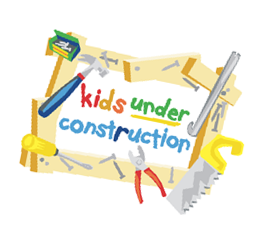 "
K
I

D

S

UNDER

CONST
R
UCTION

"
"Building God's Kingdom One Child at a Time"
Nursery through 5th Grade
Children having fun learning about God
Happy Birthday Jesus!
Contact Jennifer Rasor at
the church Office to sign up!
"Kid's Under Construction" or "KUC" is the Children's Ministry
of Lilburn Christian Church.
All children, from birth to 5th grade, are welcome and encouraged to be a part of this great ministry to learn more about our Lord and Savior!
I Peter 2:5 says, "We are being built into a spiritual house".
Here at Lilburn Christian Church we are committed to helping raise
these young people into the house God wants them to be.
We understand that every building needs a firm foundation, and the one we lay is Jesus.
Building God's Kingdom takes a lifetime, and we are proud to be laborers through
"KIDS UNDER CONSTRUCTION".
We have kids programs on Sunday Mornings during Worship.
Thank you for the opportunity of letting us teach your children.
It's a responsibility we don't take lightly!
We have classes for all ages and nursery
If you are interested in helping with the children's ministry, or have questions please contact Jennifer at the church office
Office
office@lilburncc.com
770-921-2993
The Safety and Security of your children are very important to us. Because of that, we ask that all parents check their child in at the Security Entrance/Information Center
.
If you have any questions, concerns, prayer requests, or need further assistance, please contact the church office at 770-921-2993 or
Office@lilburncc.com