Peter Rasor serves as the Senior Pastor at Lilburn Christian Church, a position he has held since June 2023. Previous to that, Peter served as the Associate Minister since January 2023. Originally from the Indianapolis, Indiana area, Peter is happily married to his wife, Jennifer, and they have four daughters.
Peter's educational background is extensive, holding a ThM & PhD in Theology and Philosophy from The Southern Baptist Theological Seminary, an MMin & MDiv in Theology from Cincinnati Christian University, and a BS in Mechanical Engineering from Valparaiso University. With 20 years of experience in higher education and local church ministry, Peter focuses on preaching, teaching Sunday school, leading Bible studies, and facilitating small groups.
Committed to bringing theology and apologetics to the local church, Peter teaches, preaches, and organizes conferences. He is also an Online Adjunct Professor of Philosophy at Grand Canyon University.
In his personal time, Peter enjoys oil painting landscapes, reading, drumming, and listening to music. He also loves spending time with his wife and daughters. As a writer, Peter has published a fantasy novel, "The Plague of Kosmon: Rise of the Seer" (2022, Resource Books), and a non-fiction book, "Controversy of the Ages: Why Christians Should Not Divide Over the Age of the Earth" (2017, Lexham Publishers). He is currently working on Books 1 and 2 for "The Plague of Kosmon," a textbook titled "An Introduction to Christian Philosophy and Ethics," and another book, "Reasoning About God: A Brief History of Reasons for God's Existence." To showcase his paintings, blog, and podcasts, Peter maintains the website TheBlade.Live.
To get in touch with Peter, you can email him at peter@lilburncc.com or call the church office at 770-921-2993. His office hours are Monday through Thursday, from 9 am to 5 pm. Visit his BLOG by clicking here.

Dwayne Wylds serves as the committed Minister of Music at Lilburn Christian Church. Born and raised in Augusta, Georgia, Dwayne moved to Atlanta to attend Atlanta Christian College (now Point University), where he graduated and chose to remain in the area. He is happily married to his wonderful wife, Marla Andrews, and together they have a child named Elliot Wylds.
Dwayne's professional experience in music ministry began in 1980 when he started directing choirs. He served for five years at East Point Christian Church before joining Lilburn Christian Church as Worship Leader in 1987. In addition, Dwayne founded a Ministry of Music with a band called "Lifeline" in 1981. He is also a talented violinist and violist, playing with the Atlanta Community Symphony Orchestra, DaSolo Solisti Orchestra, and Main Street S
ymphony Orchestra. At Lilburn Christian Church, the Choir and Orchestra serve as a powerful ministry, actively participating in community events such as Christmas caroling at malls, courthouses, and parks. This ministry also fosters collaboration with other church families during events and special services.
Dwayne is deeply passionate about his band, Lifeline, for which he is one of the music writers. As a spiritual-based group of dedicated Christians, Lifeline aims to serve God beyond the walls of the church. They spread the message of Jesus in prisons, the community, and any other venues that welcome them.
To connect with Dwayne Wylds, you can email him at Dwayne@Lilburncc.com or call him at 770-789-9731. His office hours are Monday, Wednesday, Thursday, and Friday.

Alex Aleman serves as a dedicated Youth Pastor at Lilburn Christian Church, a role he has held since 2021. Born and raised in Georgia, Alex spent his formative years between Stone Mountain and Grayson, immersed in a loving Christian family and attending various Christian schools. His life is enriched by the unwavering support of his wife, Carrie, and their two daughters, Christina and Chloe. Alex is grateful to have his in-laws, Larry and Trudy Daffron, as active members of Lilburn Christian, assisting with youth group logistics, while his mother also occasionally contributes her time and effort.
Alex's ministry work focuses on guiding young people toward cultivating genuine relationships with Christ. He has been amazed at how God has transformed the lives of the youth, addressing hard-hitting subjects that affect today's younger generations. Alex firmly believes that teenagers can handle challenging conversations, and he strives to provide them with God's truth in a constantly evolving world.
Collaborating with a team of faithful youth leaders—Colin, Kelly, Christian, Kara, Faith, Pam, and William—Alex follows God's guidance in the ministry He has entrusted to them. He is passionate about ensuring that, upon graduating from high school, teens remain involved in the church and continue to deepen their faith in Christ. To accomplish this, Alex emphasizes the importance of maintaining a relationship with Christ, rather than solely adhering to religious practices.
The Thrive Youth group, led by Alex and Carrie, concentrates on daily Bible reading and prayer, fostering strong connections with God. Alex is deeply committed to creating an environment where every member feels accepted and loved. Carrie, his faithful wife, works tirelessly behind the scenes and alongside the teens, continually seeking ways to improve the group and ensure the young people feel valued and cared for.
Alex's daughters, Christina and Chloe, actively participate in the youth group, even leading worship from time to time. They both love the Lord and serve as a valuable resources for Alex, offering feedback on the group's dynamics and suggesting relevant topics for discussion.
Outside his work at the church, Alex is an adventurous soul, with a passion for rappelling, caving, and climbing trees. He is a lifelong learner, particularly interested in Christian apologetics, and enjoys writing music and playing instruments. Nature, especially forests and mountains, provides Alex with opportunities to seek God quietly, often accompanied by instrumental music. His love for God is rooted not in his own worthiness but in the knowledge that, despite his unworthiness, God loves him.
To connect with Alex Aleman, feel free to email him at alex@Lilburncc.com.
Jennifer Rasor: Jennifer is our new Children's Director. Her information and picture will be coming soon! In the interim if you have questions or an interest in joining the children's team ministry, feel free to reach out to Jennifer at our church office!
You can email her at Office@Lilburncc.com or call her at 770-921-2993.

Lynn Akins has been serving as the dedicated Financial Secretary at Lilburn Christian Church since 1994. Born in Indiana, Lynn is married to her supportive husband, Ken Akins, with whom she shares three grown sons and the joy of seven grandchildren.
A proud graduate of both Purdue University and Georgia State University, Lynn brings her educational background to her role as Financial Secretary. Her commitment to the church extends beyond her primary role, as she is also an active member of the Women's Ministry team and contributes her talents to the choir and orchestra.
Lynn works diligently in the church office ensuring the financial aspects of the church are handled efficiently and responsibly. With her diverse skillset and unwavering dedication, Lynn Akins plays an integral role in the success and growth of the LLC community.
To connect with Lynn Akins, you can email her at Lynn@Lilburncc.com or call her at 770-921-2993. Her office hours are Monday's and Wednesday's 9 a.m. to 1 p.m.

Kandy Davidson serves as the Office Manager at Lilburn Christian Church, a role she has held since 2014. She and her husband Byron began attending the church in 2003, and over the years, they have become dedicated members. Kandy's job responsibilities include maintaining the database of members and visitors, tackling computer-related tasks, printing, and handling other essential office duties.
Kandy and Byron have been happily married for 41 years and have raised two adult children who are now married. They are the proud grandparents of four grandchildren. Apart from her work at the church, Kandy has a passion for dancing and creating homemade cards. She enjoys sending these heartfelt cards to those who are sick, hospitalized, experiencing tough times, or in need of sympathy. Every now and then, Kandy sends cards "just because," offering a note of encouragement to uplift someone's spirits.
To connect with Kandy Davidson, you can email her at office@Lilburncc.com or call her at 770-921-2993. Her office hours are Monday – Thursday 9 a.m. to 2 p.m.

Ken Akins
akinskp.7617942@gmail.com
678-748-7596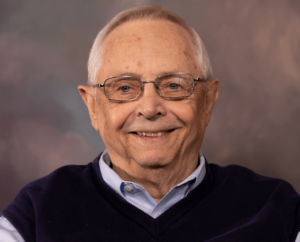 Jim Gurr
jmpk_gurr@bellsouth.net
770-925-8680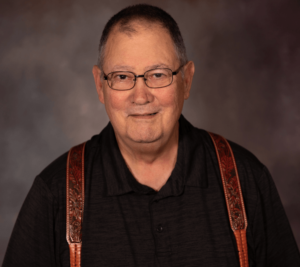 Sherman Wade
coleswade@bellsouth.net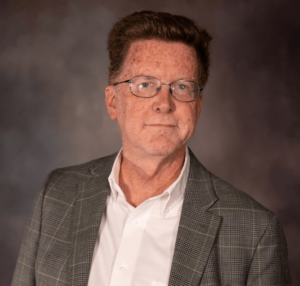 William Renshaw
wjrenshaw@gmail.com
678-270-8265

Jeff Stephens
Jcs58@comcast.net
770-722-8553
Wally Curtis